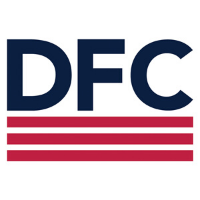 Energy Resources of Ukraine Group (ERU Group) has recently signed an Amended and Restated Political Risk Insurance (PRI) Contract with the newly formed United States International Development Finance Corporation (DFC).
Through this PRI contract, the ERU Group has refined its risk coverage for its US, European and Ukrainian entities. Importantly, the insurance policy now applies to interactions not only with UkrTransGas (UTG), but also with the new Gas Transmission System Operator of Ukraine (GTSOU). These PRI coverages address the transport, storage and, in certain cases, the sale of natural gas as they related to these entities.
As noted by Dale Perry, one of two Managing Partners with the ERU Group: "This contract signing is an example of how we utilize our successful relationship with DFC as an effective mechanism in the continued advance of the positive developments in the Ukraine gas market. In the near future we will be offering new projects to DFC and other development finance institutions in the power and gas market, in such areas as exploration and production, where ERU has just begun its activities, the development of necessary assets to support the ever-expanding renewables market, and several energy efficiency projects".
DFC recently began official operations, consolidating the Overseas Private Investment Corporation (OPIC) and the Development Credit Authority (DCA) of the United States Agency for International Development (USAID).
*******
About ERU
Energy Resources of Ukraine (ERU) is a group of companies with foreign investments, specializing in development of energy projects in Ukraine. The company combines over 35 years of international energy development and management expertise with in-depth understanding of the local market. In 2016-2019 Ukrainian trader ERU TRADING has held the leading position among private importers of natural gas. In July 2019 ERU TRADING became the first company that imported electricity from Europe to Ukraine. In August 2019 the first American LNG for Ukraine was contracted by ERU TRADING. www.eru.com.ua